Smartphone
&

Tablet Repair
Smartphones and tablets have put the power of computing into our pockets and we rely on them now more them ever. But mobility comes with a cost – the risk of accidentally dropping your mobile or physical damage is greater than with fixed computers. And when you think about the cost of these devices (some over 1.000 EUR) replacing them isn`t always a cost effective option. This is where Computers Unlimited comes in.
We can fix any all models of mobile devices from any maker, but the devices we usually work on are:
Apple iPhone 6S, iPhone 6S Plus, iPhone 6, iPhone 6 Plus, iPhone 5S, iPhone 5C, iPhone 5, iPhone 4S and iPhone 4
Apple iPad Pro, iPad Mini, iPad Mini 2, iPad Mini 3, iPad mini 4, iPad Air, iPad Air 2, iPad, iPad 2, iPad 3 and iPad 4
Samsung Galaxy S6 edge+, Galaxy S6 edge, Galaxy S6, Galaxy S5, Galaxy S4, Galaxy S3, Galaxy Note 5, Galaxy Note 4, Galaxy Note 3 and Galaxy Note 2
Samsung Galaxy Tabs
Nexus 6P, Nexus 5X, Nexus 6, Nexus 5 and Nexus 4
Nexus 10, Nexus 9 and Nexus 7 (2012 & 2013)
Microsoft and Nokia Lumia phones
Sony Xperia Z5, Xperia Z4, Xperia Z3, Xperia Z2 and Xperia Z1
Sony Xperia tablets
LG G4, G3 and G2
LG GPad 10.1 and GPad 8.0
HTC One M9, One M8S, One M8 and One M7
Motorola Moto E series, Moto G series and Moto X series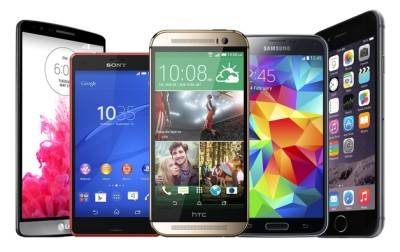 Computers Unlimited focuses on serving your special needs by providing a high quality repair and professional consulting. Our technicians have the know-how necessary to fix any mobile device with any issue, physical and software.
Some of the fixes we offer:
Broken screen replacement
Touchscreen issues fix
Broken back glass replacement
Liquid or water damage repair
Broken charging port repair
Battery replacement
Any software issue repair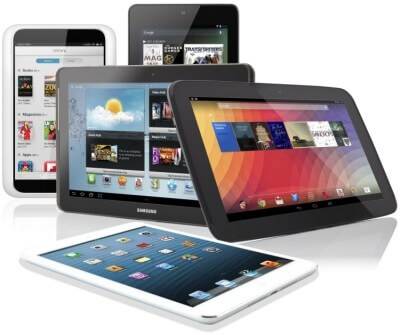 Most of the problems we encounter are caused by physical damage, but as with computers the Operating System and software installed on your smartphone or tablet can make it seem slow, unresponsive or might even prevent your device from booting. Our professionally trained and experienced technicians can solve any software related problem you may have and get your device back to "as new" condition. We work with any operating system available on mobile devices, including:
Google Android
Apple iOS
Blackberry OS
Microsoft Windows, Windows Phone, Windows Mobile
Firefox OS
Sailfish OS
Ubuntu Touch
Samsung Tizen
It doesn`t matter if your device is rooted, jailbroken or has its bootloader unlocked, if it broke during factory restore or software flashing, if you`re using a stock operating system or a custom ROM.
We promise to always offer the best possible solution for you situation, use high quality parts and components when replacing and leave your data untouched.